Even the best windows aren't enough to make your home look great if they're surrounded by less-than-attractive siding. The Window Source of Bismarck can replace your old siding with quality vinyl.
Why upgrade your siding?
It might be time to replace your siding if…
You don't like the look of your old siding
Your siding is warped, rotted, cracked, chipped, discolored, or faded
The maintenance of your old siding has become too expensive or time-consuming
Replacing your siding can give your home an entirely new look and make the old and rundown look new again. It also adds value to your home and noticeably increases its curb appeal.
Replacing your siding not only adds value to your home, but it protects it, as well. Your home takes a beating every day from the sun's harsh rays, pouring rain, pounding hail, brutal temperatures, and assaults from birds and insects. Siding is your home's first line of defense, and vinyl and fiber-cement can siding protect your home without breaking the budget.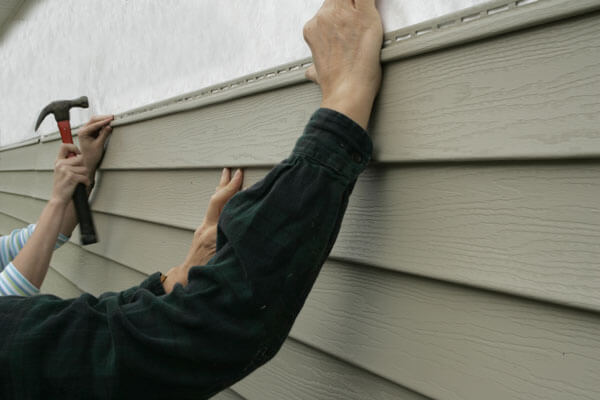 If the maintenance on your old siding is too expensive or time-consuming, new vinyl or fiber-cement siding will simplify your life and home-maintenance. Both materials require minimal maintenance. Vinyl siding is available in many colors and never needs painting, and the manufactured finish on fiber-cement siding can last 15-20 years without repainting. Vinyl and fiber-cement can both be cleaned with nothing more than soap and water and don't need refinishing or touching up every few years like wood siding.